Jazz Vocalist
Author
Clinician
Gina's newest release,
Duetto is available for p
resale on Oct 8th & officially
drops Oct. 19th
on all major platforms!
After much anticipation, Gina finally releases a new full album. The record, DUETTO, features Gina's long time pianist Matt Politano on 12 intimate tracks. She sings a rare cut of Sarah Vaughan's with I'm Scared and Frank Sinatra's poignant ballad, I Could Have Told You, woven with familiar standards including A Foggy Day, Emily, Ain't Misbehavin', and many more. Gina and Matt display a deep and playful connection with each song. Matt Politano interacts with Gina's warm understated approach to the voice in a camaraderie that can only be built with years of trust and friendship.
Duetto is not to be missed!
Gina is featured on Jeff Goldblum's newest album.

Jeff Goldblum will release his second album, I Shouldn't Be Telling You This, on November 1st via Decca Records. The album, recorded at Henson Recording Studios in Hollywood, features the actor backed by his longtime collaborators the Mildred Snitzer Orchestra and includes collaborations with Fiona Apple, Anna Calvi, Inara George, Gina Saputo, and Sharon Van Etten. The album is available Nov. 1st on all major platforms!
onscreen
Gina was recently cast in the Pilot episode of F. Scott Fitzgerald's classic 1936 tale of "The Last Tycoon", starring Matt Bomer & Lily Collins. The pilot can be seen on AMAZON by Sony Pictures. Gina sings the featured track "The Way You Look Tonight" and plays the ballroom singer in the pinnacle scene of the episode. The scene was also featured on Entertainment Weekly's sneak peak.
What's going on
Upcoming events
Gina Saputo & Matt Politano
Who Gina sings with
Bands
Gina couldn't be more honored to sing with some of the most interesting and innovative bands to come out of the Southern California. Gina sings as a member or a featured special guest with several bands. Below are just some of the different groups that will be featuring Gina in 2017.
Gina Saputo
Bands
Jazz, Latin, Contemporary, Pop
featuring LA's best and brightest musicians. Gina's Bands come in all sizes and varying styles. Gina arranges her groups for specific events and venues.
Her main group, The Gina Saputo Jazz Quintet, features Matt Politano on piano, Lyman Medeiros on Bass, Ramon Banda on drums and Larry Salzman on percussion.
–
Gina has performed with her own groups since the age of 15.
CD's available in store or see us on youtube
George Kahn
Jazz & Blues Revue
Jazz, Blues & RandB
featuring Gina Saputo, Crystal Starr and Courtney Lemmon on vocals, George Kahn's group ranges in styles from the Andrew Sisters to the Pointer Sisters. Kahn typically arranges for 3 voices, 2 horns, bass piano and drums.
–
Gina has performed with George Kahn for 5 years
CD available on itunes and in store, or see us on youtube
Jeff Goldblum
& The Mildred Snitzer Orchestra
Comedy & Jazz
Featuring the one and only Jeff Goldblum on piano with his Quintet. he puts on a great show full of crowd interaction, trivia, music and comedy. He features different vocalists regularly. Gina sings with him about every month to two months at ROCKwell Table and STage in Los Feliz, California. He performs there every wednesday, schedule permitting.
–
Gina has performed with Jeff Goldblum for 3 years.
See us live
Paul Young
Quintet


Straight ahead Jazz
Featuring Paul young on trombone and the group of his selection on tenor saxophone, bass, piano, drums.He features Gina as his special guest and they perform every few months at the Lighthouse in hermosa beach. this is the famous jazz club featured in the movie "la la land".
–
Gina has sung with Paul Young for 4 years, performing every few months or so.
See us live or listen on soundcloud
Western Standard Time
Ska Orchestra


Big Band Ska
Featuring an 18 peice big band playing Ska music. This band is a tribute to The skatalites. Gina performs with this band occasionally. It's a rare treat. They are amazing! Not to be missed
–
Gina has sung with WST for 3 performances over 2 years.
See us on youtube
Slide Fx
Trombone Tentet

Straight ahead Jazz
Featuring arrangements for 6 trombones, bass, guitar. piano, and drums. This band features Gina as a special guest. they perform every few months at the Lighthouse in hermosa beach. The rare sound of 6 trombones is like a warm hug.
–
Gina has sung with Slide Fx for 4 years, performing every few months or so.
See us live or on youtube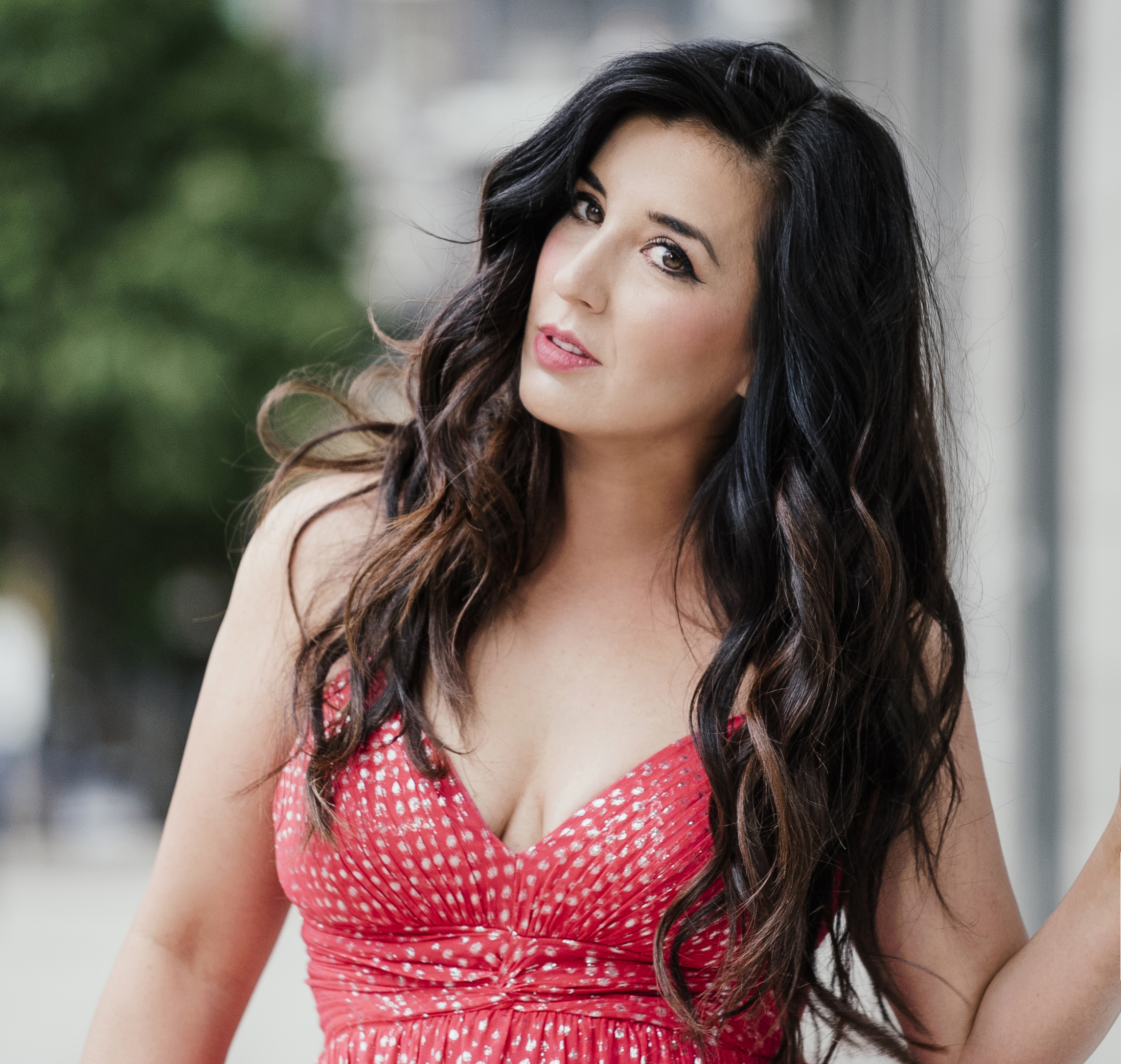 Hollywood's sweetheart
Social Media
Jazz vocalist Gina Saputo first began performing at the age of eight, singing with the Oregon Children's Choir. By her teens, Saputo was singing in jazz clubs. While at University of Southern California, she was mentored by the likes of Herbie Hancock, Wayne Shorter, and Terri Lynn Carrington. Since then, Saputo has established herself as a formidable presence on the jazz scene, gigging nationally as well as in Dubai, Japan, and South Korea.
- All that Jazz pick of the week, Folio Weekly Magazine